HHKB Professional2 Keyboard (Charcoal/Printed Keycaps) PD-KB400B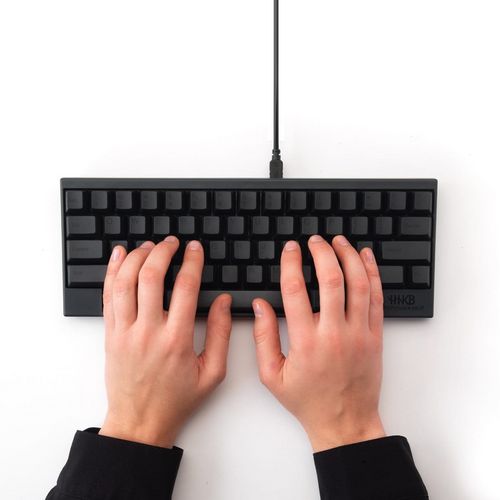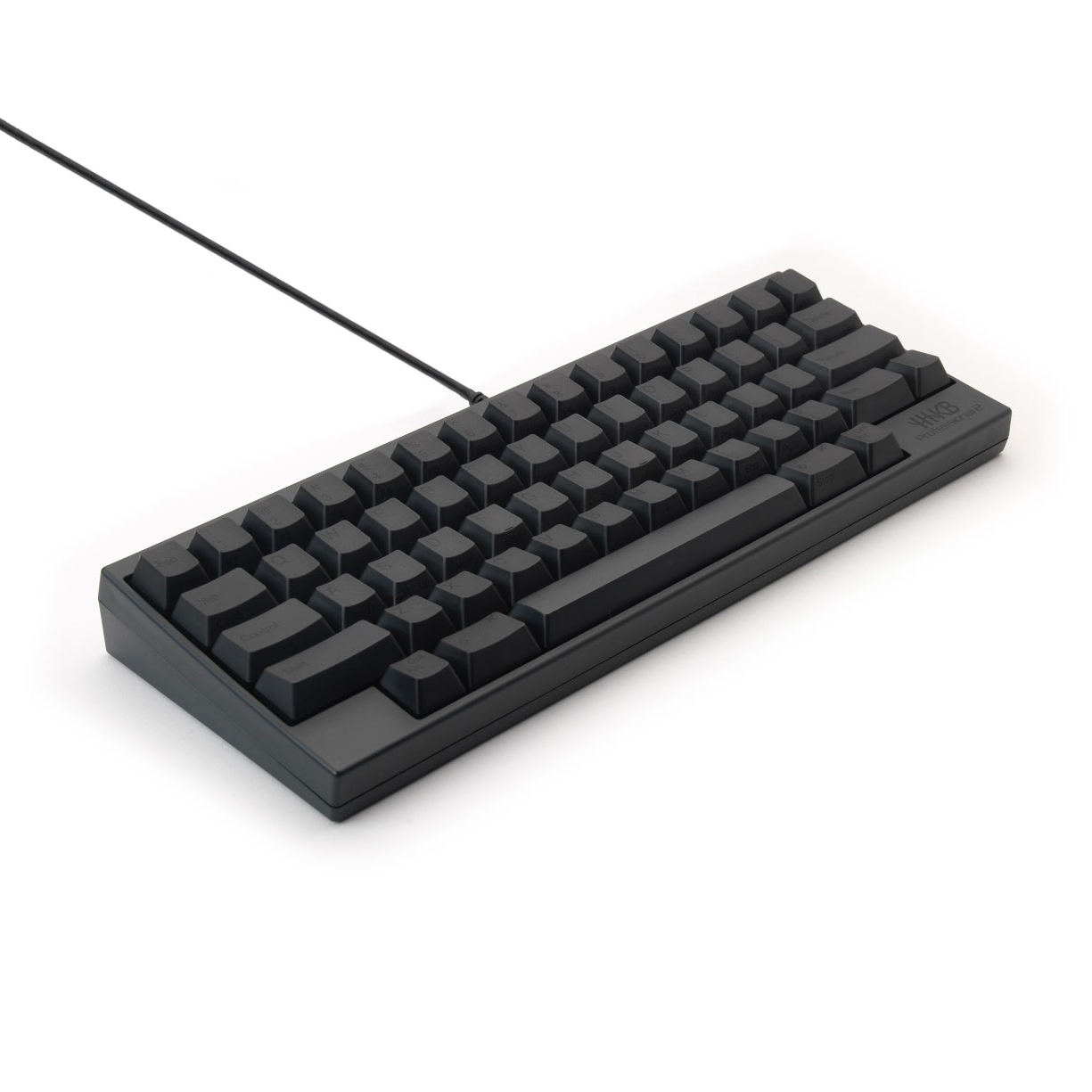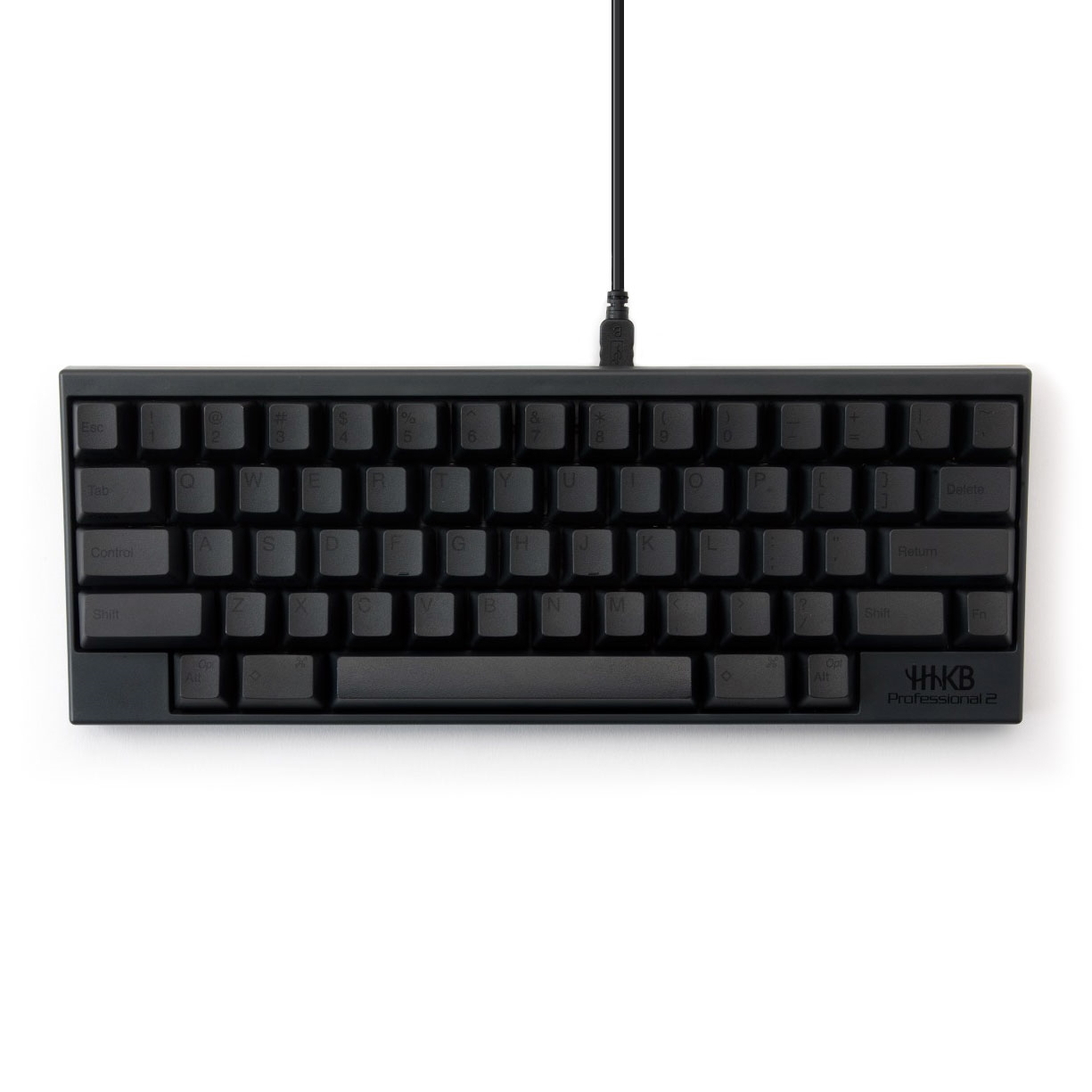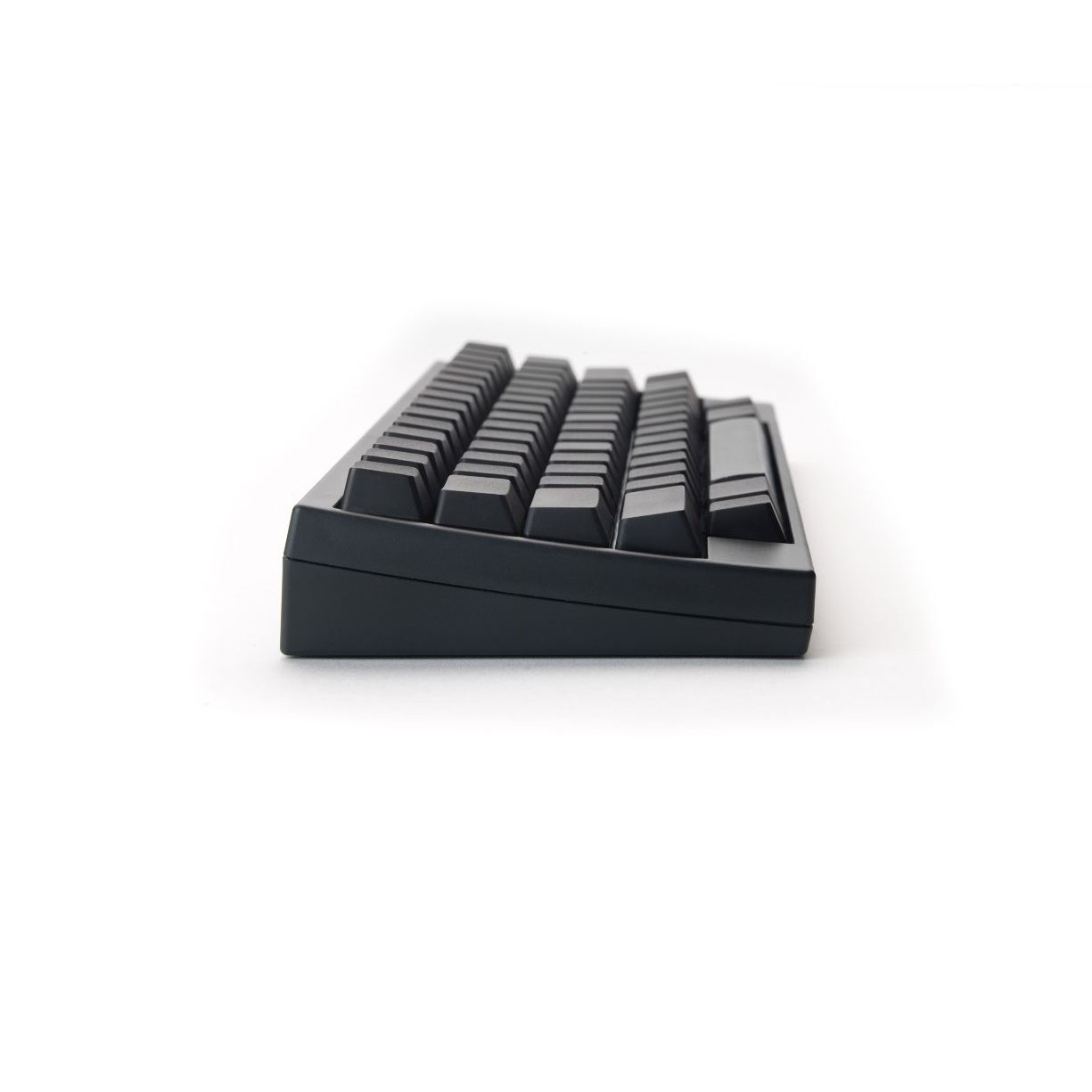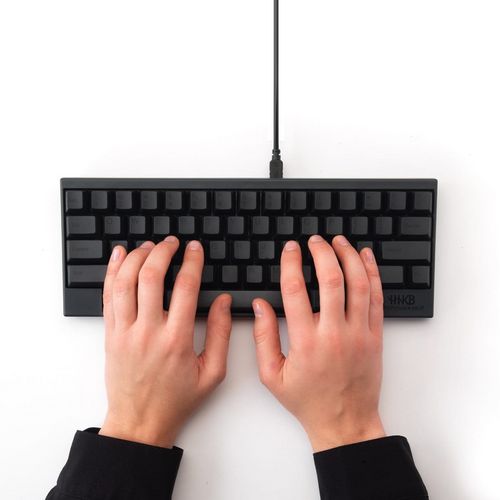 HHKB Professional2 Keyboard (Charcoal/Printed Keycaps) PD-KB400B
---
60-Key Tenkeyless Professional Keyboard 45g USB
---
Topre capacitive keyswitches and 45g key weight for the ultimate typing experience
60-Key Tenkeyless near-symmetrical layout keeps your fingers on the home row
Ideal for developers, authors, journalists and other touch-typing professionals
Product Description
The iconic Happy Hacking Keyboard Professional 2 was built by developers, for developers. Its compact Tenkeyless format incorporates many ideas designed to reduce finger and wrist fatigue, whilst increasing keystroke precision and ultimately keystrokes per minute. HHKB is ideal for developers, authors, journalists or other touch-typing professionals who need comfort during prolonged use and tactile feedback to eliminate errors. Make HHKB your keyboard for life.
Near Symmetrical Layout and cylindrical step sculpted design keep your fingers at home, on the home row
60-Key Tenkeyless format makes every key easily within reach
Topre Capacitive Keyswitches provide ultimate keystroke precision and tactile feedback
45g Key Weight for a responsive and natural touchtype experience
Dipswitches enable customisation of Keyboard Mode and reassignment of keys
3 height settings allow you to adjust the angle of tilt from the rear of the keyboard
Long-Life Dye-Sublimated Printed PBT Keycaps so keycap legends stay visible after many years of use
Keyswitch Lifetime = 30m Keystrokes
Weighs only 530g making it an ideal travel companion
Integrated 2 Port USB2.0 hub
Chassis and Keycap Colour = Charcoal Black / Keycap legend Colour = True Black
Windows®/macOS®
Designed and made in Japan = Commitment to quality, durability, and technological sophistication
Technical Specifications
Chassis Format: Tenkeyless keyboard
Layout: Near-Symmetrical 60-Key Modified US ANSI Layout
Chassis Colour: Charcoal
Keycap Colour: Charcoal
Keycap Legend Colour: True Black
Key Switches: Topre Electrostatic Capacitive Key Switches
Key Weight: 45 g
Key Travel: 4 mm
Key Pitch: 19.05 mm
Keycap Material: Keys: Polybutylene Terephthalate (PBT), Spacebar: Acrylonitrile Butadiene Styrene (ABS)
Keycap Legends: Long-Life Dye-Sublimation Printed Keycaps
Chassis & Key Ergonomics: Cylindrical Step Sculpted design
Keyswitch Lifetime: 30 million keystrokes
Interface: USB 2.0 / 1.1
Integrated USB Hub: 2x USB 2.0 / 1.1, Up to 100 mA per port
Cable Length: 1.8 m (Detachable with Mini Type-B Connector)
Dipswitch Customisation: Keyboard Mode Selection:HHKB Mode, Lite Ext Mode, Mac Mode
Key Assignment & Wake Up Host Function:Delete Key assignment, Meta Key assignment (Windows Key / Command Key), Alt Key assignment, Wake up host PC
Height/Tilt Adjustment: 3 Positions
Keyboard Dimensions (W x D x H): 294 mm x 110 mm x 40 mm
Keyboard Weight: 530 g
Supported Operating Systems *¹:
Windows® 10 (32-bit / 64-bit), Windows® 8.1 (32-bit / 64-bit), Windows® 7 (32-bit / 64-bit)
Windows® Server 2016, Windows® Server 2012, Windows® Server 2008, Windows® Server 2003
macOS® Catalina 10.15, macOS® Mojave 10.14, macOS® High Sierra 10.13, macOS® Sierra 10.12
OS X® 10.11 El Capitan, OS X® 10.10 Yosemite, OS X® 10.9 Mavericks, OS X® 10.8 Mountain Lion, OS X® 10.7 Lion, OS X® 10.6 Snow Leopard, OS X® 10.5 Leopard
Manufacturer Warranty: 2 Year PFU Warranty, Advance Exchange Next Business Day, Includes replacement of product and two-way shipping costs
*¹ The HHKB Pro2 may work on many other Operating Systems including many Linux distributions, although PFU cannot guarantee the keyboard is operable with any Operating Systems except those listed above.
What's in the Box
Detachable 1.8m USB 2.0 Cable
User Guide
Safety Precautions
2 Year PFU Warranty