ScanSnap SV600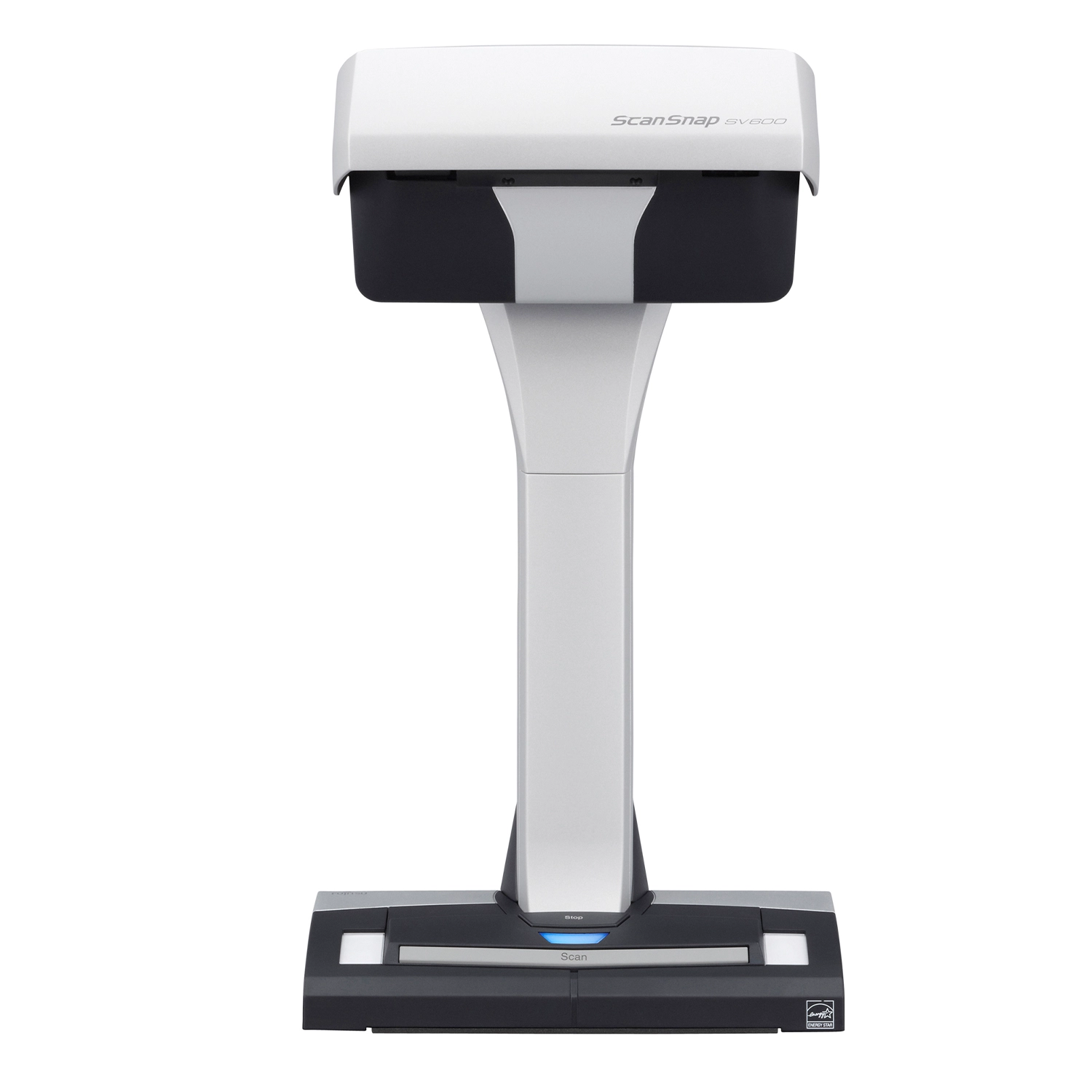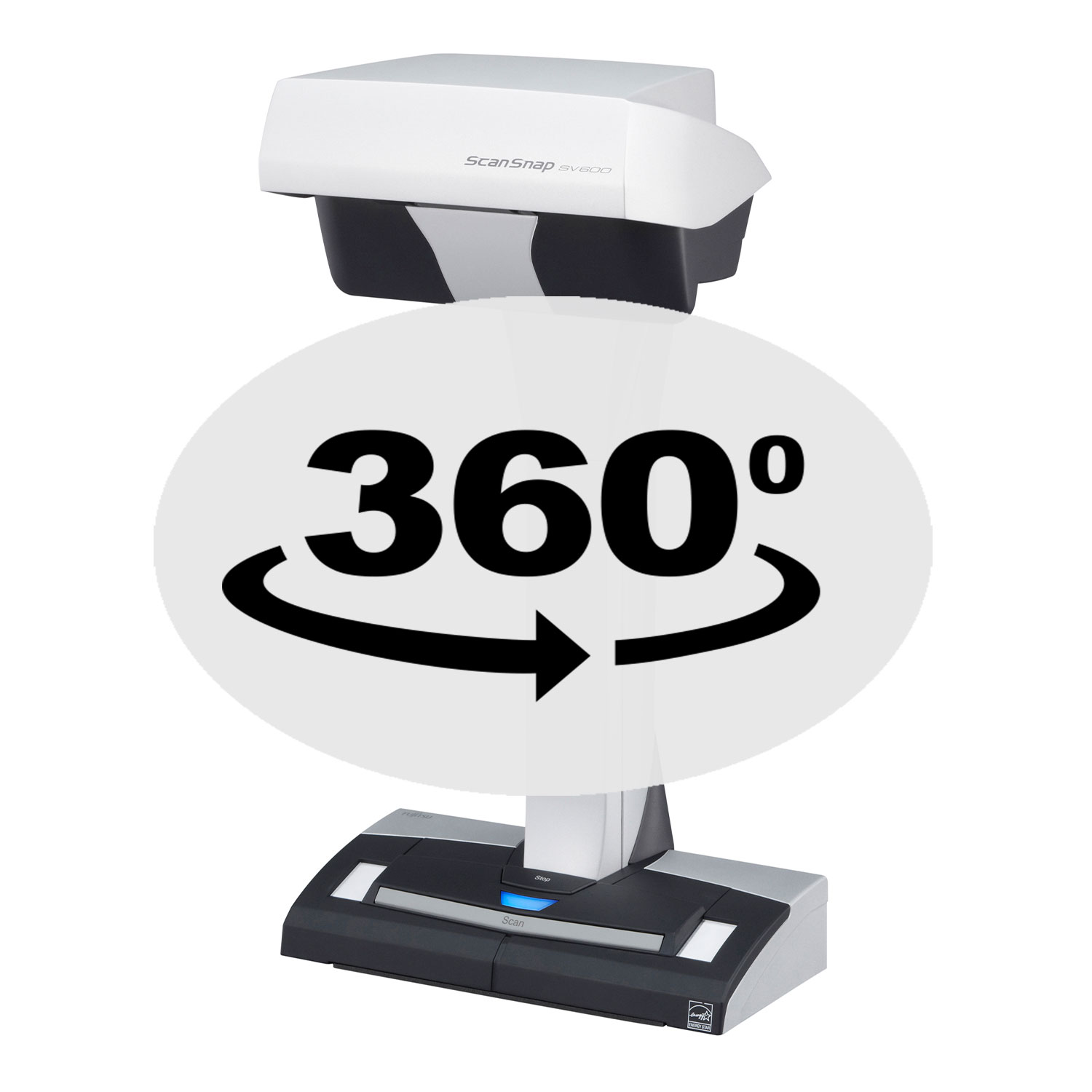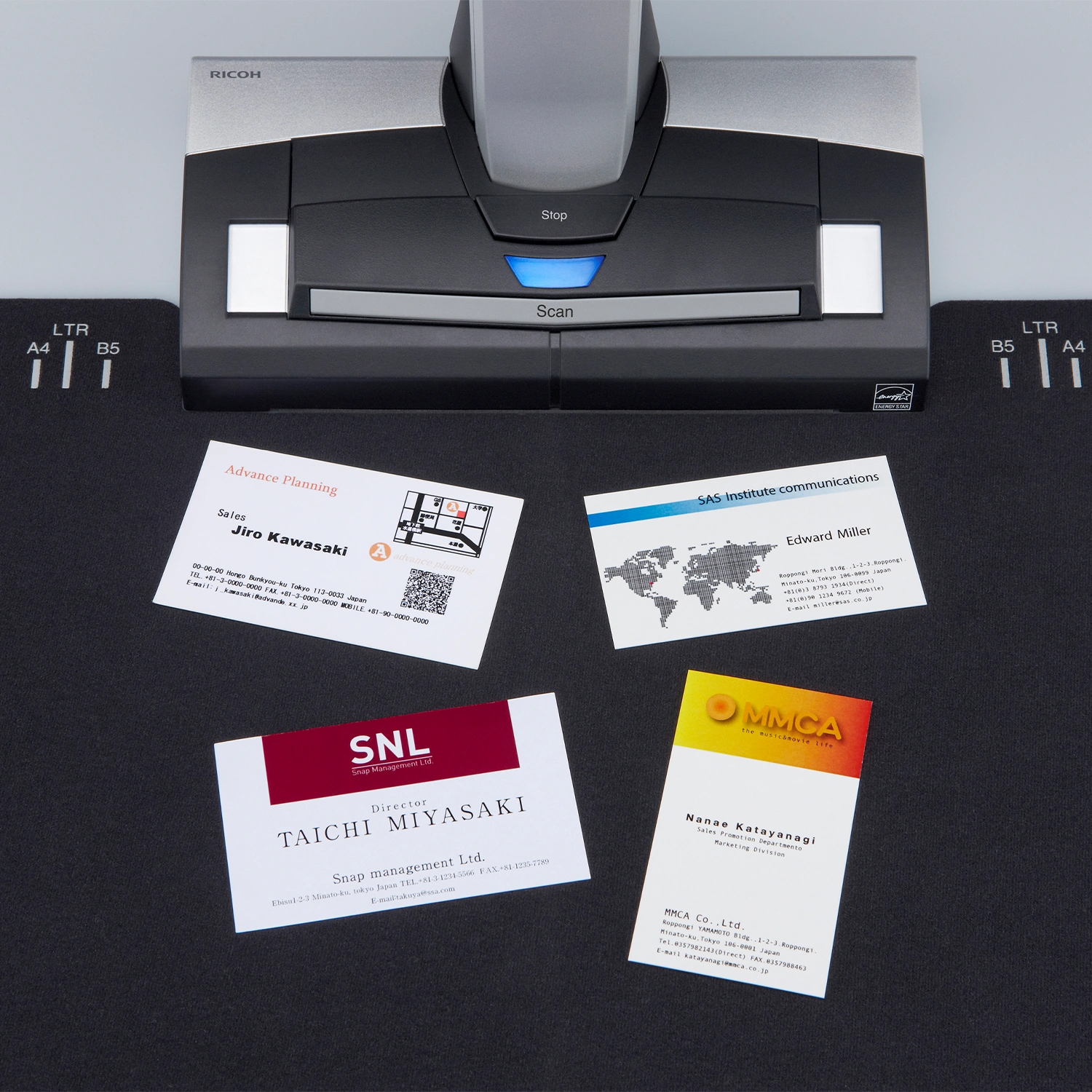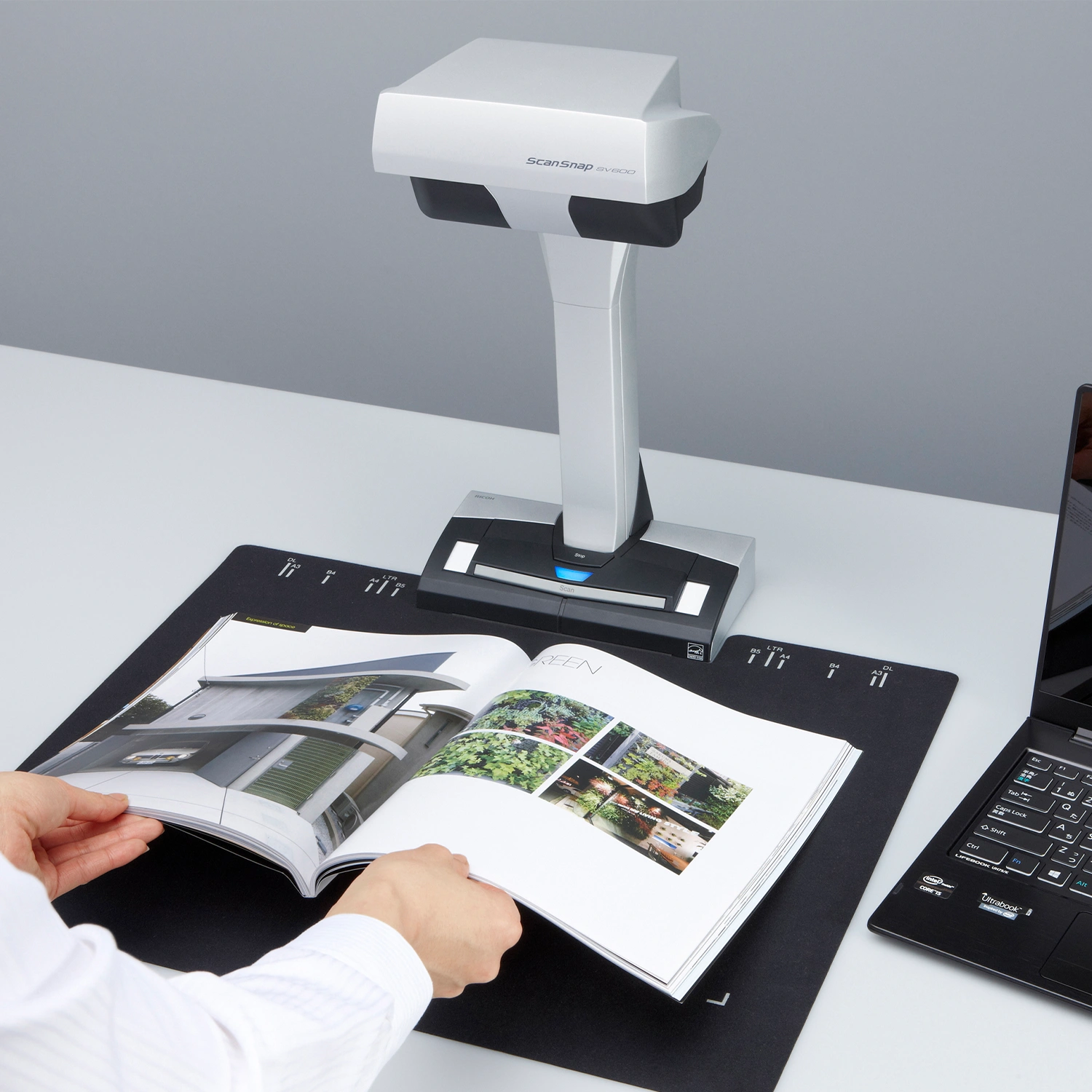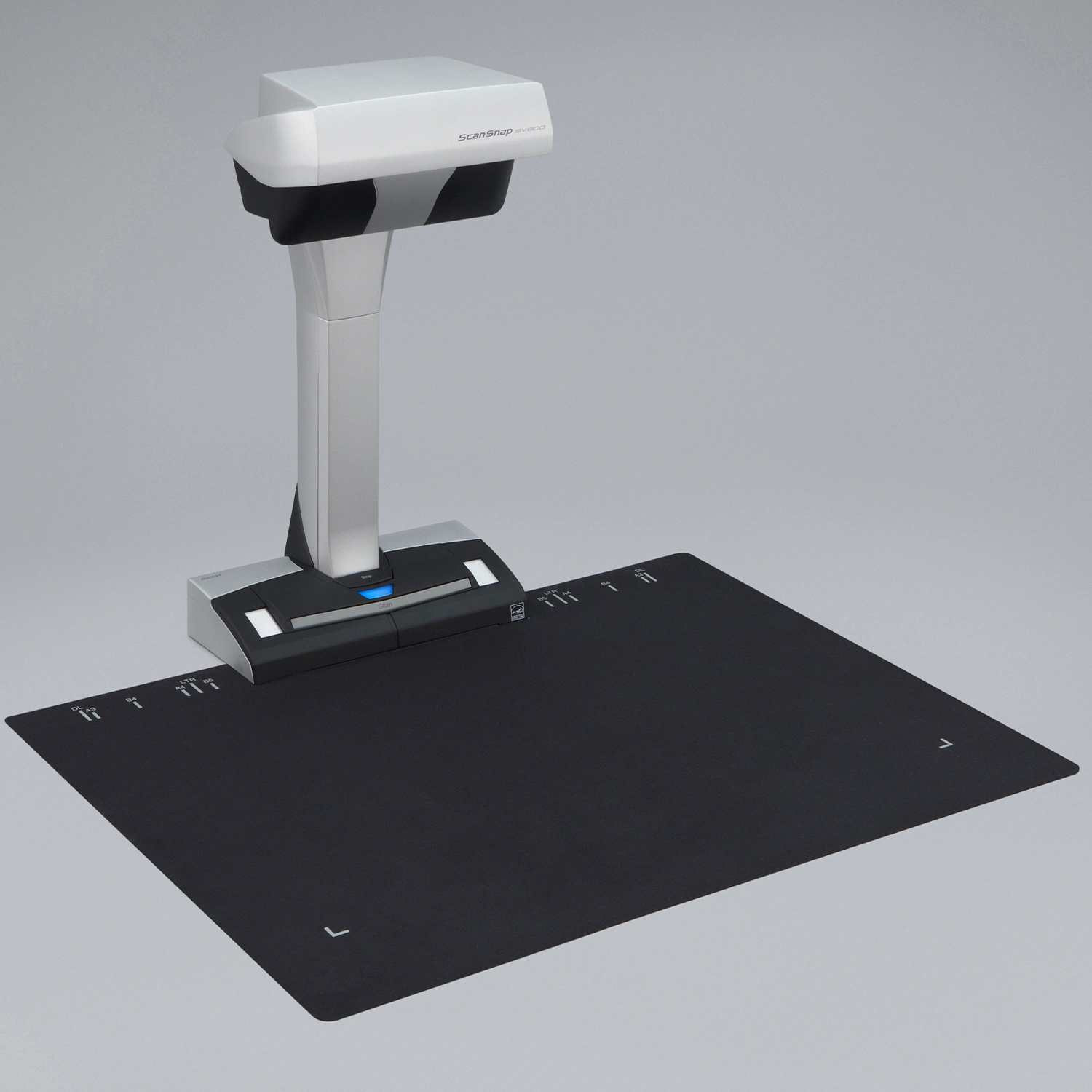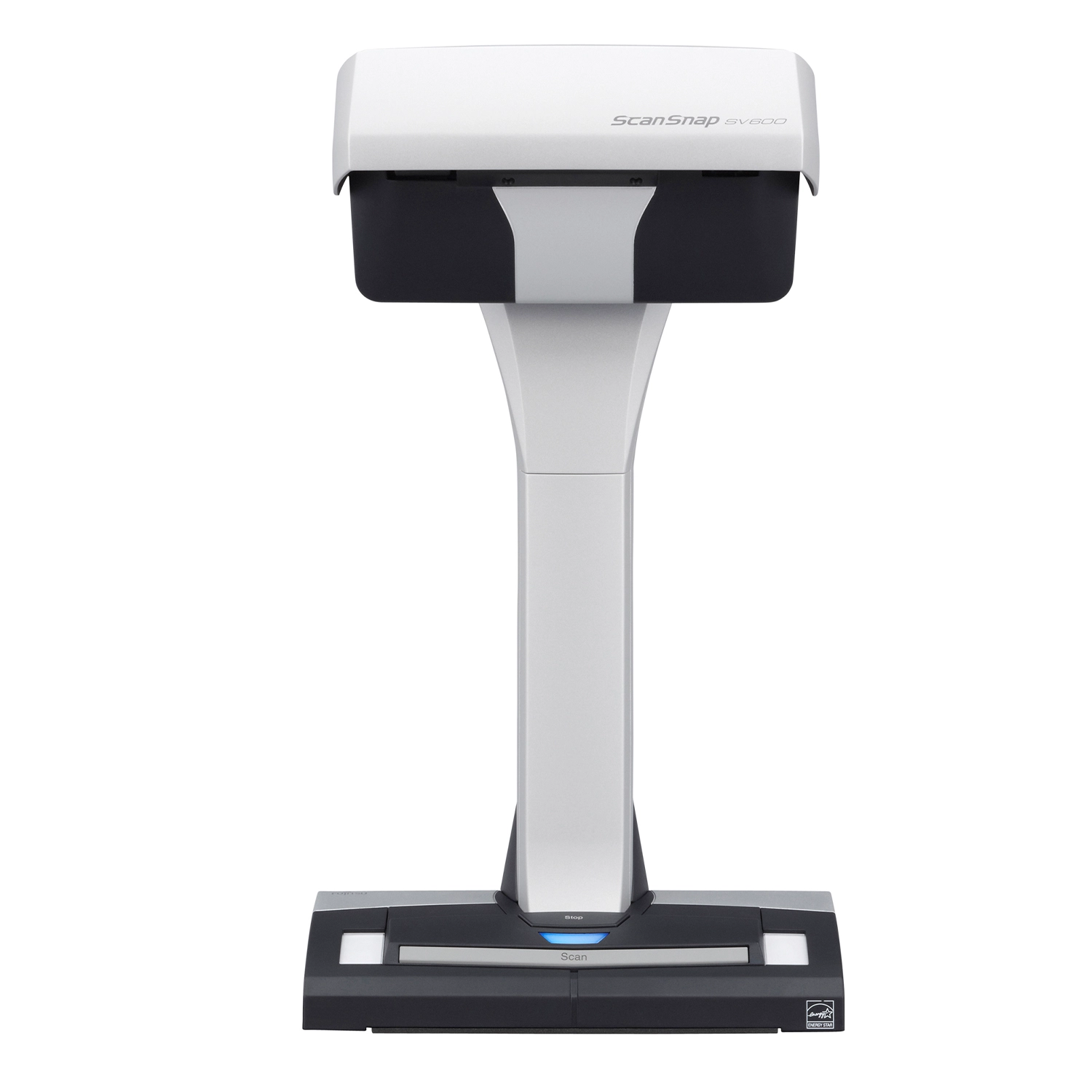 ScanSnap SV600
---
Overhead A3 Simplex USB2.0 LED Contactless Scanner
---
One button PDF or JPEG creation
Scans books, magazines, drawings, paintings, 3D objects and regular document types
Automatically corrects book curvature and detects when pages of books have been turned
Windows® and macOS® compatible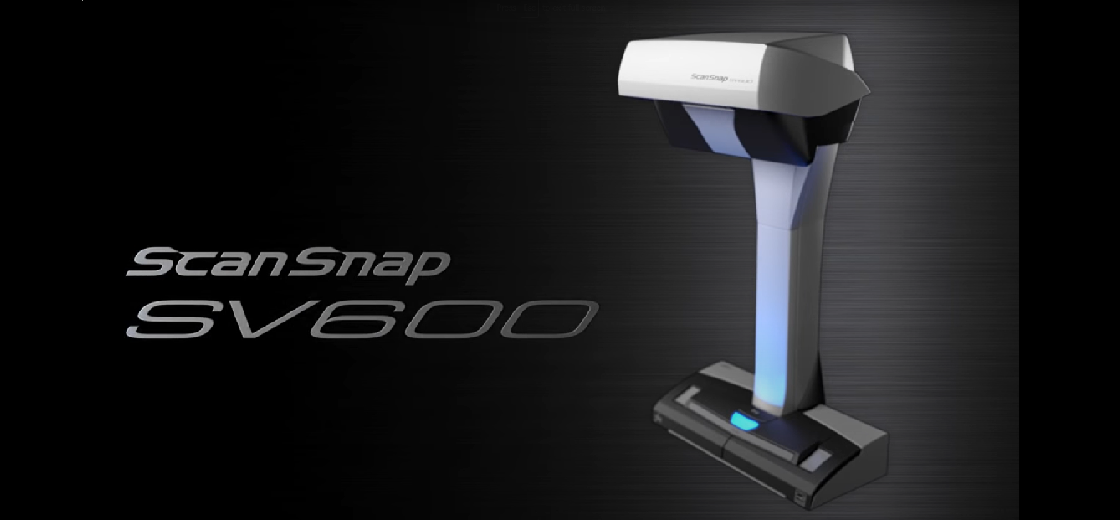 Product Description
With its elevated view and book curve image-flattening technology, the highly versatile ScanSnap SV600 is perfect for scanning books, magazines, newspapers, drawings, paintings and 3D objects without damaging them, whilst being just as capable of scanning conventional documents, receipts and cards.
Versatile, colour, contactless overhead scanner
Scans documents, receipts, cards, books, magazines, newspapers, drawings, paintings or 3D objects
Scan to searchable PDF, PDF/A (Windows® only), Jpeg or editable formats such as Microsoft® Word® and Excel®
Scans an A3 size area in less than 3 seconds
Automatic Cropping, Deskew, Rotation, Image Smoothing, Image Emphasis, Error Diffusion, Edge Correction.
Book curve image-flattening technology
Automatic page-turn detection for scanning books and magazines
Timed interval scanning mode
Automatically erases fingers from images
Single scan multiple document cropping function
A4, A5, A6, B5, B6, Business Card, Post Card, Letter, Legal and Custom Size
Fast color, grayscale and monochrome imaging
CCD optics with fast LED illumination
USB 2.0 connection
Technical Specifications
Scanner Type: Contactless / Overhead, Desktop scanner
Scanning Colour Modes: Colour, Greyscale, Monochrome, Automatic Detection (Colour / Greyscale / Monochrome)
Optical Resolution: Horizontal Scanning: 285 to 218 dpi, Vertical Scanning: 283 to 152 dpi
Image Sensor: Colour Contact Image Sensor (CIS) x1
Light Source: White LED + Lens illumination x2
Scanning Speed (A4 Portrait):
Auto Mode *³ (Default): 3 seconds per page
Normal Mode (Colour / Greyscale 150 dpi, Monochrome 300 dpi): 3 seconds per page
Better Mode (Colour / Greyscale 200 dpi, Monochrome 400 dpi): 3 seconds per page
Best Mode (Colour / Greyscale 300 dpi, Monochrome 600 dpi): 3 seconds per page
Excellent Mode *² (Colour / Greyscale 600 dpi, Monochrome 1200 dpi): 3 seconds per page
Standard Sizes: Automatically recognizes document size, A3 (landscape), A4 (landscape), A5 (landscape), A6 (landscape), B4 (landscape), B5 (landscape), B6 (landscape), Post card, Business card, Double Letter (landscape), Letter, Legal (landscape)
Custom Sizes: Minimum: 25.4 mm x 25.4 mm (1" x 1"), Maximum: 432 mm x 300 mm (17" x 11.8")
Special Media Types: Books, Magazines, Drawings, Paintings, 3D objects
Document Thickness: 30 mm (1.18 in.) or less
Image Processing Functions: Deskew by text on document, Automatic Paper Size Detection, Automatic Cropping, Automatic Rotation, Automatic Colour Detection, Automatic finger removal (from images), Image Smoothing, Image Emphasis, Error Diffusion, Edge Correction, Book Image Correction (curve flattening), Single Scan Multiple Document Detection & Cropping
Magnification in Vertical Scanning (Length): ±1.5%
Output File-types: JPEG, PDF, Searchable PDF, Password PDF, PDF/A
Local Interface (USB Port): USB 2.0 / 1.1 (Type Mini-B Connector)
Power Requirements: 100V - 240V AC ±10 % (50 / 60 Hz)
Device Drivers: ScanSnap Home (ScanSnap Specific Driver), TWAIN / ISIS® not supported on Windows® or macOS®
Device Dimensions (Width x Height x Depth): 292 mm x 161 mm x 152 mm (6.34" x 11.50" x 5.98")
Device Weight (Approx): 3 kg (6.61 lb)
Manufacturer Warranty: 2 Year PFU Warranty, Advance Exchange Next Business Day, Includes replacement of product and two-way shipping costs
What's in the Box
ScanSnap Home application for 1 user*1
ABBYY® FineReader for ScanSnap
1x 2.0 Metre USB2.0 cable (Type-A)
Software License Certificate
Welcome Card
Safety Precautions Sheet
Warranty Sheet
2 Year PFU Warranty
*1 ScanSnap Home requires Windows® 10, 8.1, 7 or macOS® 10.15, 10.14. Legacy ScanSnap Software suite available via free download for compatibility with macOS® 10.13, 10.12, 10.11.